The 13-Week Cash Flow Model(Wall Street Prep) 内容介绍
内容介绍
Learn how to build an Integrated 13-week cash flow model step-by-step.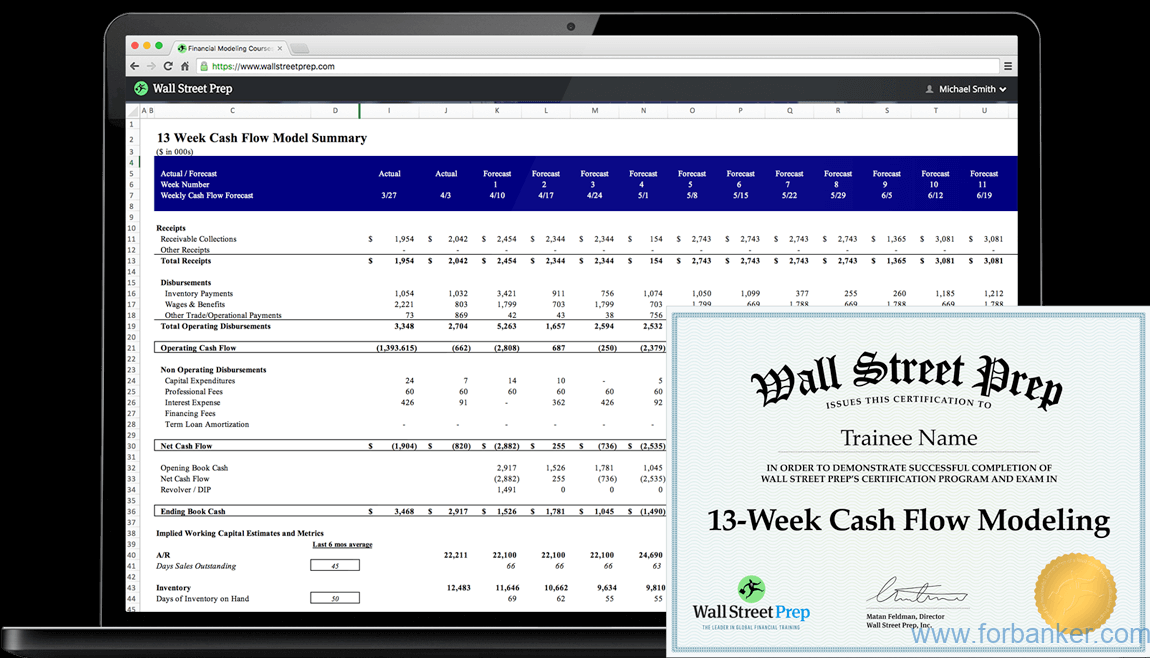 为什么要学这个课程
Complete 13-Week Cash Flow (TWCF) Training: This course is a step-by-step buildup of a fully integrated 13-week cash flow model in the context of a turnaround and financial restructuring.
Not Just Concepts – Real World Modeling: Using a case study, you will build a fully-integrated model as you would on the job. This is the only course available that teaches complex model mechanics for a 13-week cash flow model while weaving the motivations of the various stakeholders during both in court or out of court turnarounds.
能学到什么
Integrated 13-Week Cash Flow Modeling
Working Capital & Other Rollforwards
Borrowing Base & Revolver/DIP Modeling
Reconciling EBITDA to the 13-Week Cash Flow
Case Manager and Multiple Scenarios
Converting Monthly to Weekly Forecasts
General Ledger Accounting Mapping Best Practices
课程目录
1
Introduction to the TWCF
5:56
2
TWCF as a decision making tool
4:40
3
An example of a TWCF AHP
4:58
4
Non-operating disbursements
2:03
AMERICAN HOME PRODUCTS CASE STUDY
6
AHP case study introduction
6:08
7
AHP Case Study: 363 sale "Stalking Horse Bidder"
3:09
8
AHP case study: Credit bidding
3:53
9
AHP Case Study: The role of the TWCF
4:42
INTRODUCTION TO TWCF MODELING
10
Introduction to TWCF modeling
3:50
11
Introducing the TWCF model case study
4:25
12
Catalyst for distress
2:29
13
Getting organized with the TWCF
4:23
14
TWCF model architecture
2:41
15
Company information provided
3:52
TWCF MODELING STEP-BY-STEP
16
Modeling 30000 foot view
3:20
18
Modeling disbursements
6:19
19
AR rollforward complete
5:02
20
Non-receivables receipts
6:09
21
Forecasting empoyee wages
2:55
22
Payroll Excel solution
2:02
23
Wages payable rollforward 1
2:34
24
Wages payable rollforward 2
2:43
25
Inventory rollforward intro
4:11
26
DOH and inventory turnover
3:18
27
Interpreting inventory KPIs
1:09
28
Building the inventory rollforward
10:27
29
Accounts payable rollforward intro
1:14
30
DPO calculation and KPI discussion
2:27
31
Building the AP rollforward
3:01
32
Forecasting inventory disbursements
3:22
33
Rent utilities other disbursements
1:26
34
Modeling other disbursements
2:59
35
Modeling non-operating disbursements
3:40
36
Capital expenditures
1:12
37
Professional fees 1
2:13
38
Professional fees 2
0:54
39
Interest payable and debt rollforwards
5:04
40
Completing the pre-revolver TWCF
6:21
BORROWING BASE AND REVOLVER
41
Borrowing base modeling
8:32
42
Borrowing base solutions
4:10
44
Modeling the revolver
12:23
45
Modeling revolver interest
6:56
46
Avoiding a circularity
2:49
47
EBITDA reconciliation
5:01
48
Modeling EBITDA to cash flows 1
4:55
49
Modeling EBITDA to cash flows 2
3:42
CASE MANAGER AND SENSITIVITY
50
Building a case manager into a TWCF
8:15
51
Integrating cases into the TWCF
9:38
52
Sensitizing individual drivers
3:17
53
Most common TWCF complexities
0:55
54
Working with messy data
2:34
55
Commingled line items
2:43
56
Forecasting a Messy Monthly IS 1
5:42
57
Forecasting a Messy Monthly IS 2
5:54
58
Forecasting a Messy Monthly IS 3
2:00
59
Converting Monthly Data to Weekly 1
13:14
60
Converting Monthly Data to Weekly 2
13:29
61
Remodeling: Updating TWCF for new weeks
9:14
ACCOUNT MAPPING USING SUMIFS
63
Using UNIQUE to map accounts
5:37
购买
原链接(Purchase Link)
www.wallstreetprep.com/self-study-programs/13-week-cash-flow-model/
希望看到这里的童鞋们:事事如意,(面试)试试如意! 有任何疑问可添加微信号(扫码添加): 美东时间作息时间回复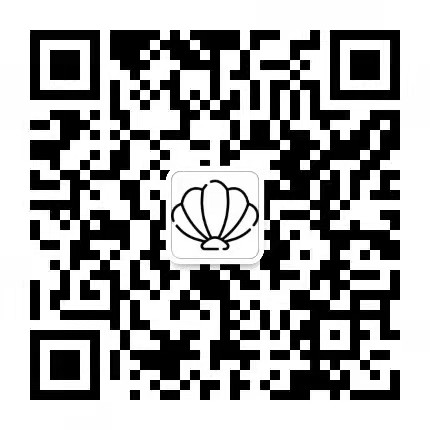 福贝壳儿
»
The 13-Week Cash Flow Model(Wall Street Prep) 内容介绍