Interpreting Non-GAAP Reports 非GAAP报表分析(Wall Street Prep) 内容介绍
内容介绍
Learn how to interpret non-GAAP disclosures and model their impact on historical results, forecasts and valuation. Designed for investment bankers as well as equity research and credit analysts.
学习如何解释非美国通用会计准则披露,并模拟其对历史结果、预测和估值的影响。专为投资银行家以及股票研究和信用分析师设计。
GAAP-based financial statements included in company annual, interim and quarterly reports are increasingly becoming less relevant than "unofficial" non-GAAP/IFRS metrics. In this course, we use real-life examples to walk through the challenges and lesser-understood nuances of accurately normalizing both historical results and forecasts. We discuss the mechanics and concepts required for correctly adjusting operating models and valuation models, as well as common pitfalls associated with tax adjustments, share count adjustments and forecasting non-GAAP items in integrated financial statement models.

公司年报、中报和季报中基于GAAP的财务报表越来越不如 "非官方 "的非GAAP/IFRS指标相关。在本课程中,我们将使用实际案例来讲解准确规范历史结果和预测的挑战和较少理解的细微差别。我们将讨论正确调整运营模型和估值模型所需的机制和概念,以及与税收调整、股份数调整和预测综合财务报表模型中的非GAAP项目有关的常见陷阱。

适用范围
This course is designed for professionals and those pursing a career in the following finance careers:
Investment Banking
Buy-Side Equity Research
Sell-Side Equity Research
Private Equity
Credit Research
FP&A and Corporate Finance
能学到什么
-GAAP-based financial statements included in company annual, interim and quarterly reports are increasingly becoming less relevant than "unofficial" non-GAAP/IFRS metrics.
-In this course, we use real-life examples to walk through the challenges and lesser-understood nuances of accurately normalizing historical results and forecasts.
-We discuss the mechanics and concepts required to correctly adjust operating and valuation models as well as common pitfalls associated with tax adjustments, share count adjustments and forecasting non-GAAP items in integrated financial statement models.
-在公司的年度报告、中期报告和季度报告中,基于GAAP的财务报表与 "非官方 "的非GAAP/IFRS指标相比,相关性越来越小。
-在本课程中,我们将使用实际案例来讲解准确规范历史结果和预测所面临的挑战和鲜为人知的细微差别。
-我们将讨论正确调整运营和估值模型所需的机制和概念,以及与税收调整、股份数调整和预测综合财务报表模型中的非GAAP项目有关的常见陷阱。
课程目录
Chapter 1: Introduction to non-GAAP items
1 
Non-GAAP items overview 
0:46
3 
What Non-GAAP disclosures look like 
3:39
4 
Why firms are motivated to show Non-GAAP 
1:23
5 
Prevalence of non-GAAP disclosures 
4:32
6 
Regulatory oversight of non-GAAP 
1:52
7 
Two broad types of non-GAAP items 
0:36
Chapter 2: Nonrecurring items
8 
Nonrecurring items under GAAP 
3:59
9 
Unusual or infrequent items under GAAP 
3:52
10 
Non-GAAP nonrecurring items 
3:51
11 
Normalizing GAAP financials 
7:25
12 
Normalizing GAAP financials, II 
3:35
13 
Non-GAAP impact on valuation 
2:57
14 
Too many non-recurring items? 
2:33
15 
Nonrecurring items disclosures in practice 
2:45
16 
Income statement classification 
3:01
Chapter 3: Noncash items — Stock based compensation
17 
Introduction to non-cash items 
2:25
18 
Argument for & against adding back SBC 
7:39
19 
Stock based compensation (SBC) review 
Reading
20 
Normalizing for SBC, exercise I 
5:03
21 
SBC disclosures in practice 
4:20
22 
Normalizing for SBC, exercise II 
7:40
23 
Amortization of capitalized SBC 
2:40
Chapter 4: Noncash items — Intangible asset amortization
24 
Noncash items overview 
5:12
25 
Acquired intangibles exercise 
3:38
Chapter 5: Historical EBITDA
26 
Introduction to EBITDA 
5:29
27 
EBITDA and Adjusted EBITDA exercises 
5:40
28 
Determining Athena's historical EBITDA 
6:57
Chapter 6: Forecasting EBITDA
29 
Forecasting EBITDA 
2:19
30 
ATHN bottom up EBITDA, exercise I 
7:02
31 
The problem with the bottom up approach 
2:57
32 
ATHN bottom up EBITDA exercise II 
4:50
33 
ATHN EBITDA solution walk through 
14:52
34 
Top down EBITDA forecasting 
7:51
Chapter 7: Other non-GAAP topics
35 
Non-IFRS disclosures in practice 
10:18
36 
Non-GAAP issues in a 3-statement model 
6:44
37 
Non-GAAP diluted share count 
11:09
38 
Non-GAAP Items Conclusion 
0:25
购买
请到官网购买
Please purchase from official website
课程原链接
www.wallstreetprep.com/self-study-programs/interpreting-non-gaap-reports/
希望看到这里的童鞋们:事事如意,(面试)试试如意! 有任何疑问可添加微信号(扫码添加): 美东时间作息时间回复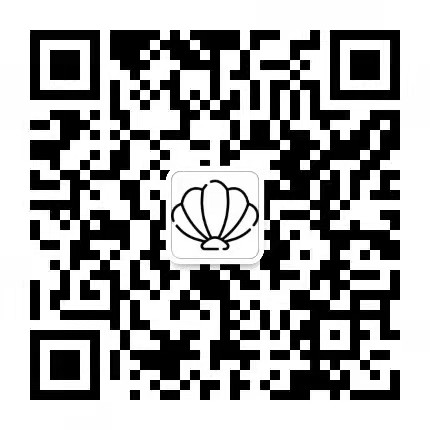 福贝壳儿
»
Interpreting Non-GAAP Reports 非GAAP报表分析(Wall Street Prep) 内容介绍